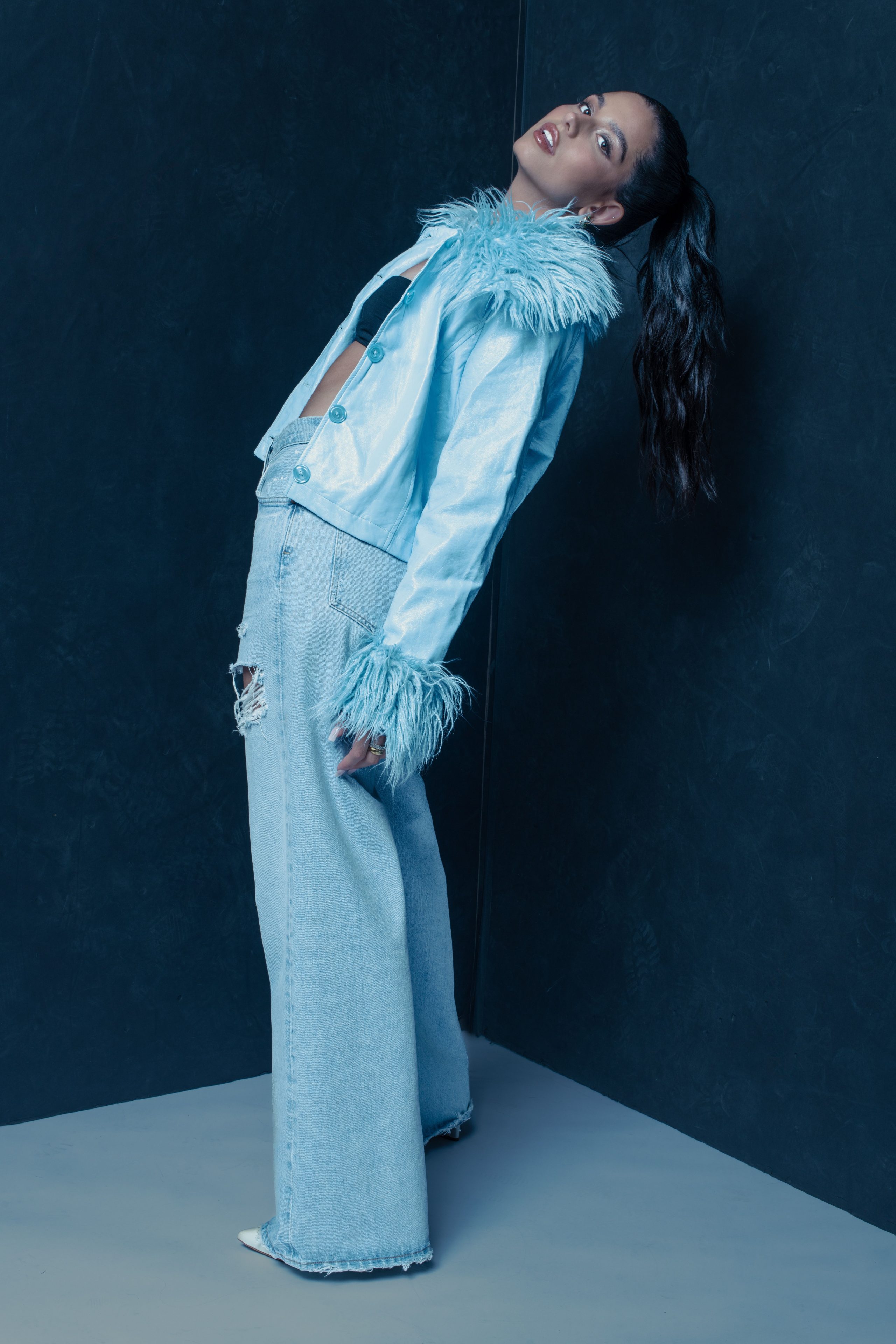 About
Music is the essence of 20-year-old singer, songwriter and multi-instrumentalist Sofia Camara. The Portuguese-Canadian artist began nurturing her talent using vocal powerhouses like Ariana Grande, Adele, Christina Aguilera and Bruno Mars as inspirations. Waking up to the rock melodies of Led Zeppelin, Metallica, Guns N' Roses and Nirvana that filled her West end Toronto home sparked an early love for musicianship and led to her taking bass, guitar and piano lessons.
As she began sharing covers on TikTok and YouTube, fans quickly connected with her emotive performances and before long, she had over 4 million likes and a supportive following (including Miley Cyrus who was a fan of her "When I Look at You" cover). Now managed by 21 Entertainment and signed to Universal Music Canada, Sofia Camara is developing her own emotive coming-of-age pop-rock anthems anchored around her gifted voice and observational songwriting.
After releasing "Never Be Yours" (646k streams and 246k views), her first single under Universal Music Canada and 21 Entertainment, and as the single keeps climbing up the radio charts, currently at #23 CA HOT AC,  #22 CA TOP 40, and #37 CA MAIN AC. Sofia Camara is back with the emotional "Something Better", a track that leans more towards the musical content she has been sharing on her socials with her covers, the official video will be released on the same day.